Our main production facility is located in Bekasi, on the outskirts of Jakarta, Indonesia. Since 2012 it's been certified to both ISO 9001 and HACCP standards, and since 2021 it has FSSC certification.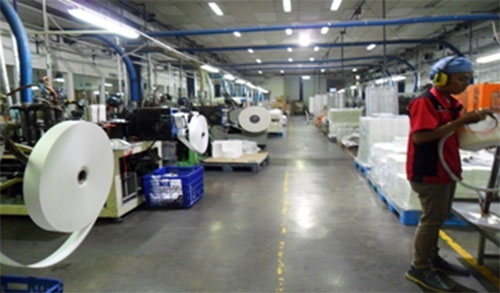 Our factory is a specialist in producing paper cups and food boxes has now expanded into more paper products such as paper bowls, paper bags, paper wraps (burger wraps and rice wraps), and food boxes.
With floor space of over 5000m² and a production capacity of over 500 million paper cups and food boxes per annum, Glopac is still growing fast and intends to open 2nd factory in 2020.
The main Glopac factory is located in the industrial area of ​​Lippo Cikarang of the Bekasi district, West Java.
As a guarantee of the safety and cleanliness of the products we make, our factory has various certificates such as FSSC 22000.
The paper packaging that we produce is perfectly safe for food.